Hello again lovelies,
Just a quick update....I decided to replay and actually finish
Enslaved: Odyssey to the West
to see if I feel any different about it. I have only made it as far as Chapter 3 this time around...but it is NOT as bad as I thought. Then again, I am barely into the game and I am pretty sure at this point last time I was not yet infuriated as to how repetitive it is.... and as we all know, LAST time I was like this :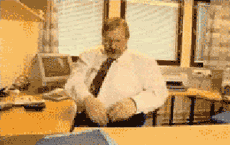 The boss was also ALOT easier this time around too. But yeah...so far so good...kind of.
....The only reasons I am playing again is because I am currently gameless and I must know why everyone loves this game and I did not! AGHHHHH!!!!! I guess let's see where this goes and it proves to me that it eventually gets better....
....More to come soon!
Gizmo